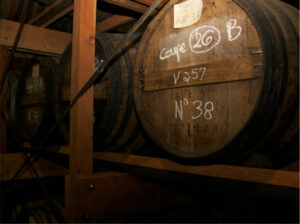 Individual blends, one barrel at a time, from the rich cellars of
Blended from Germain-Robin aged brandies, frequently reviewed among the  finest spirits on Planet Earth.brandies hand-distilled from premium varietal wine grapes: pinot noir, semillon, sauvignon blanc, riesling. The Once Only Blends are assembled in a single barrel (about 420 bottles), then given time to fully integrate.
Each blend is a one-time event, never repeated. Serious bargains.
Once Only blends are deep, rich and unusually complex, far more so than other brandies or whiskies at the price. They include brandies more than 20 years old.
"No cognac is as good as Germain-Robin" –DAN BERGER/L A TIMES